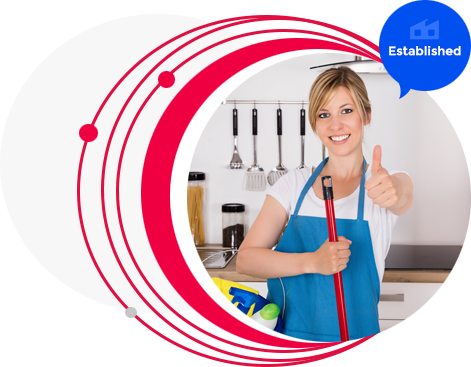 Why will you choose
our services?
If you are looking for a reputable cleaning company that you can rely on, you have come to the right place. Coping with any kind and size of Omaha Cleaning Services             proudly offers a wide range of housecleaning services. With our standards of excellence, we wouldn't provide anything else, but only the highest quality cleaning services tailored to your cleaning needs and requirements.
You can count on us to perform affordable cleaning services to your highest satisfaction. Our friendly stuff will help you to deal with all the mess in your home.
Janitorial Services
As a premier janitorial service in Omaha Lincoln NE Council Bluffs IA, we specialize in cleaning every corner of your building. We can thoroughly dust the entire space, steam clean the carpets, wash the laminate flooring, disinfect the restrooms, and perform a wide range of other janitorial tasks. The end result will be a neat and tidy workspace, which your clients will be happy to visit and your staff will feel safe and comfortable to work in..
Post Construction Cleaning Service
Now that you have invested so much time, money and effort into remodeling or building your new homes / offices we're certain you'll want its final presentation to be clean and beautiful.
Don't move in until Omaha Cleaning Service provides the after construction cleaning service.
Post construction clean up requires special techniques to insure your dust does not return.
We want to share our location