Best Commercial Cleaning Services near Omaha Lincoln NE Council Bluffs IA
Omaha Cleaning Services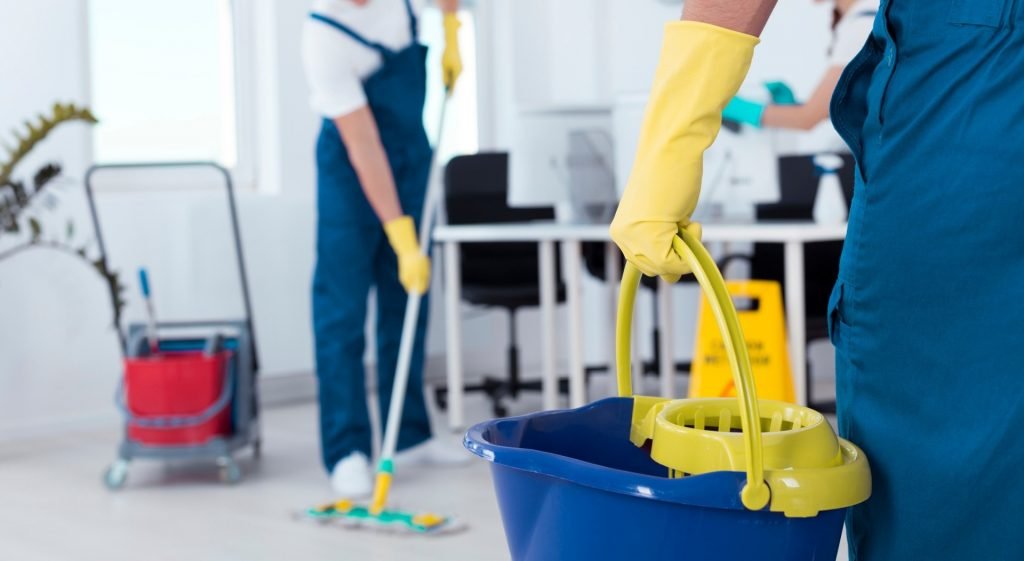 At Omaha Cleaning Service, we do our best to fulfill your specific cleaning needs. We offer high quality service and equipment for your office or commercial cleaning.
We Focus On High Quality Service Which Guarantees Repeat Business
At Omaha Cleaning Service, we understand the trust people place in us to make their offices and facilities make that good first impression and set a standard for each visit after that. We work with our clients to turn their office into a shining business and keep it that way.
Office Pride's General Cleaning for any Office or Business
Omaha Cleaning Service, office cleaning, and building maintenance services are guaranteed to be a thorough cleaning each cleaning. We strive to improve the look of any facility and provide clients with the confidence they deserve. Our, employees are trained to give your office or facility the most thorough cleaning it has ever had, every time. Office Pride delivers the service you expect, with the integrity you deserve.
Office Pride Bank and Financial Institutions Cleaning
Floor stripping and waxing
Window washing
Restroom sanitizing
Degreasing
Vacuuming
Wet and dry mopping
Vault cleaning
Award-winning safety record
OSHA compliant
Proven Office Pride brand products
Material Safety Data Sheets (MSDS)
Flexible cleaning schedules
Upholstery cleaning
Safe trash removal
Uniformed employees
Fully bonded and insured
ATM cleaning
Office Pride Bank and Financial Institutions Cleaning
Your bank is safe with Office Pride. We are familiar with the special trash removal procedures for bank cleaning and financial institution cleaning and understand the sensitive nature of "teller trash" and other confidential documents. We are also sensitive to high-security demands and have experience working with many types of alarms and coded access systems. All of our employees sign confidentiality statements and key assignment agreements to ensure limited accessibility to the bank or financial institution and its resources.
Our Process – What to Expect
Each customer becomes a primary focus to provide the best customer service experience from the moment you call us up for a quote. We'll give you a straightforward assessment of the needs of your space and give you a competitive quote. After the quote is accepted, we'll schedule one or two of our expert technicians to come to your company and assess all equipment needed. Afterward, we'll follow-up and make sure you're more than satisfied with the job we've done.
Arlington NE Commercial Cleaning Services Near me
Ashland NE Commercial Cleaning Services Near me
Avoca IA Commercial Cleaning Services Near me
Avoca NE Commercial Cleaning Services Near me
Bellevue NE Commercial Cleaning Services Near me
Bennington NE Commercial Cleaning Services Near me
Blair NE Commercial Cleaning Services Near me
Boys Town NE Commercial Cleaning Services Near me
Carson IA Commercial Cleaning Services Near me
Carter Lake IA Commercial Cleaning Services Near me
Ceresco NE Commercial Cleaning Services Near me
Council Bluffs IA Commercial Cleaning Services Near me
Dunlap IA Commercial Cleaning Services Near me
Eagle NE Commercial Cleaning Services Near me
Elkhorn NE Commercial Cleaning Services Near me
Fort Calhoun NE Commercial Cleaning Services Near me
Fremont NE Commercial Cleaning Services Near me
Glenwood IA Commercial Cleaning Services Near me
Greenwood NE Commercial Cleaning Services Near me
Gretna NE Commercial Cleaning Services Near me
LA Vista NE Commercial Cleaning Services Near me
Lincoln NE Commercial Cleaning Services Near me
Logan IA Commercial Cleaning Services Near me
Louisville NE Commercial Cleaning Services Near me
Malvern IA Commercial Cleaning Services Near me
Mead NE Commercial Cleaning Services Near me
Missouri Valley Ia Commercial Cleaning Services Near me
Murray NE Commercial Cleaning Services Near me
Oakland IA Commercial Cleaning Services Near me
Omaha NE Commercial Cleaning Services Near me
Pacific Junction IA Commercial Cleaning Services Near me
Papillion NE Commercial Cleaning Services Near me
Plattsmouth NE Commercial Cleaning Services Near me
Ralston NE Commercial Cleaning Services Near me
Springfield NE Commercial Cleaning Services Near me
Underwood IA Commercial Cleaning Services Near me
Valley NE Commercial Cleaning Services Near me
Wahoo NE Commercial Cleaning Services Near me
Waterloo NE Commercial Cleaning Services Near me
Weeping Water NE Commercial Cleaning Services Near me
Woodbine IA Commercial Cleaning Services Near me
Yutan NE Commercial Cleaning Services Near me
Get professional & affordable house cleaner today