Best House Cleaning Services near Omaha Lincoln NE Council Bluffs IA
Omaha Cleaning Services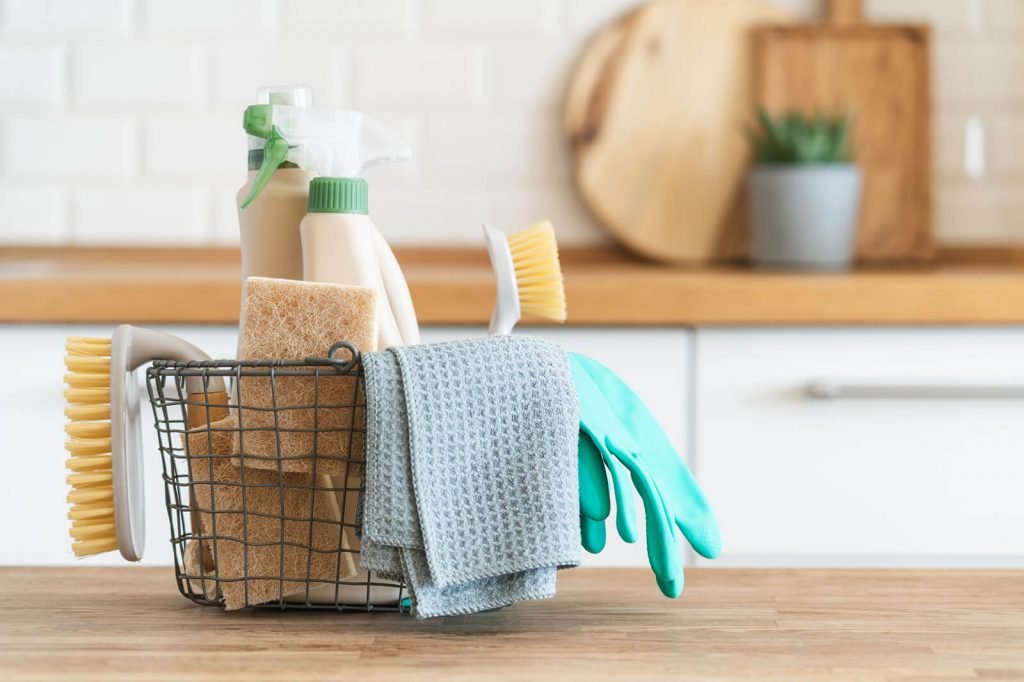 At Omaha Cleaning Service, we do our best to fulfill your specific cleaning needs. Below you'll find the task list for standard cleaning, as well as for deep cleaning and those tasks that you may request as needed.
Before You Decide On Your Cleaning Service
All of our services are guaranteed to be carried out with the maximum amount of professionalism and quality. This online information is designed to make your life easier, but is unfortunately unable to take every factor into consideration.
We must however note that the price estimate is based on common factors and please note that every house condition is different and some jobs will take less time to complete while others jobs will take longer due to the house condition.
You saved yourself time. You saved us gas & time. And this whole process has helped the environment.
We consider that when we are making these adjustments and only do so when it is absolutely necessary and with great consideration.
Our mission is NOT to bait and switch. We just thought it is only fair that we let you know that!
Deep Cleaning (includes Standard Clean)
Our deep cleaning package is a much deeper level cleaning compared to our basic cleaning package. It is designed to get your home cleaned from top to bottom. It is ideal as occasional cleaning at any time of the year. Our deep cleaning packages typically take around 2 to 10+ hour(s) to complete depending on the size and condition of your home. We work in teams of 2-4 or more.
A team leader or the owner will attend the cleaning to ensure that every aspect of your home, as described in this package, gets detailed attention. Deep cleaning takes extra time, but you will see and feel the results.
When you set up ongoing cleaning, we'll continue with our Standard Cleaning list, and you may request a Deep Clean or optional items whenever you wish (with an additional charge based on your request). If you are considering weekly, bi-weekly or monthly cleanings, we highly recommend getting the Deep Cleaning package first, then reverting back to our recurring Standard services for weekly, by-weekly or monthly cleaning. Unless you've had ongoing cleaning services, or are an especially thorough housekeeper, we recommend that your first appointment be a deep clean.
Arlington NE House Cleaning Near me
Ashland NE House Cleaning Near me
Avoca IA House Cleaning Near me
Avoca NE House Cleaning Near me
Bellevue NE House Cleaning Near me
Bennington NE House Cleaning Near me
Blair NE House Cleaning Near me
Boys Town NE House Cleaning Near me
Carson IA House Cleaning Near me
Carter Lake IA House Cleaning Near me
Ceresco NE House Cleaning Near me
Council Bluffs IA House Cleaning Near me
Dunlap IA House Cleaning Near me
Eagle NE House Cleaning Near me
Elkhorn NE House Cleaning Near me
Fort Calhoun NE House Cleaning Near me
Fremont NE House Cleaning Near me
Glenwood IA House Cleaning Near me
Greenwood NE House Cleaning Near me
Gretna NE House Cleaning Near me
LA Vista NE House Cleaning Near me
Lincoln NE House Cleaning Near me
Logan IA House Cleaning Near me
Louisville NE House Cleaning Near me
Malvern IA House Cleaning Near me
Mead NE House Cleaning Near me
Missouri Valley Ia House Cleaning Near me
Murray NE House Cleaning Near me
Oakland IA House Cleaning Near me
Omaha NE House Cleaning Near me
Pacific Junction IA House Cleaning Near me
Papillion NE House Cleaning Near me
Plattsmouth NE House Cleaning Near me
Ralston NE House Cleaning Near me
Springfield NE House Cleaning Near me
Underwood IA House Cleaning Near me
Valley NE House Cleaning Near me
Wahoo NE House Cleaning Near me
Waterloo NE House Cleaning Near me
Weeping Water NE House Cleaning Near me
Woodbine IA House Cleaning Near me
Yutan NE House Cleaning Near me
Get professional & affordable house cleaner today